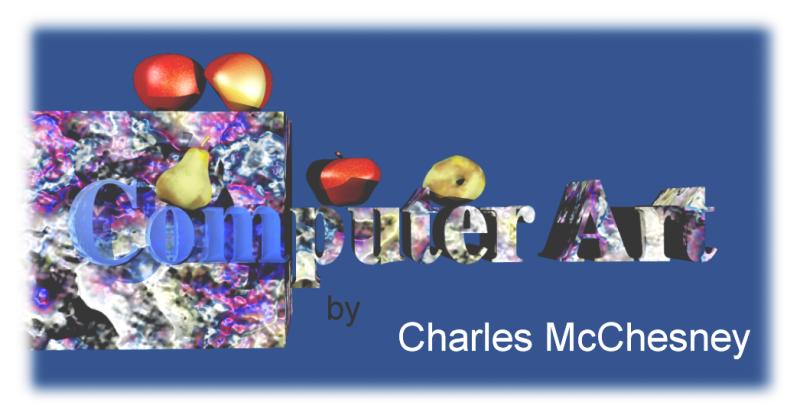 Hi I'm Charles McChesney. Welcome to my website. I'm an artist and here is some of my art.

This is the way I look.

.
I have many products for sale at Zazzle.com: McChesney Zazzle Products


My videos on YouTube are located at YouTube

My gallery at Renderosity.com is located at Renderosity Gallery

My gallery at deviantART, where you can get some very inexpensive prints of my work (some of these are a little more exotic than those shown here or on zazzle), is located at deviantART
My Ebay where you can bid on some of my prints and copies of my book is located at My Ebay
My Facebook can be found at FACEBOOK
My email is charliexxxmc@yahoo.com

Buy my book at Amazon.com. Click on picture.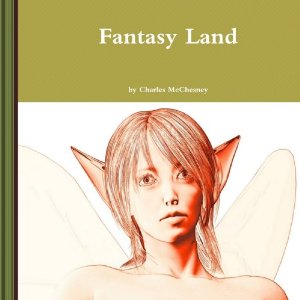 The Turtle Catcher



The boy walked along the canal. He wore a large scoop net over his shoulders as if it were a yoke and he an oxen pulling a load. Or perhaps trapped in a stockade. But the boy didn't feel imprisoned. He felt utterly free.

He studied the water next to the bank. He could see tiny little bubbles squirting up all the way from the bottom. They made a path as they moved in an irregular pattern parrallel to the bank. The water of rhe canal was black with mud and the decay of rotten vegetation. Yet the bubbles let him know that an animal of some bulk was crawling on the bottom and those tiny bubbles were ushered from the mud as the animal traveling down there walked releasing gases stored in the muck that resided at the canal's floor. He knew too from experience that the animal was a turtle. A huge red-eared slider. With all his might, he slammed the net down into the water a little ahead of the bubbles.

With the first scoop he could feel the animal struggling to get away; but he wrestled with the net and the net with the beast at the bottom of the canal. Ultimately the boy was the victor, and he turned the net over. With all the power of his slight frame, he hauled the reptile from the muck.

Some tourists stopped their car by the edge of the road that ran beside the canal on the side opposite from the boy. They watched as the boy peered into the water. They saw his scoop. The net appeared to be totally full of mud and goo. The boy held the net over the dry grass that grew beside the canal. Then, with a practiced spin and jerk, the contents of the net were spewed all over the grass and ground. To their amazement, they noticed that the bulk of the guck was something alive and thrashing. It was clothed in mud as its long neck stuck out and spun itself from its back to its stomach. It was a huge turtle so big that it appeared too large for the boy's net.

The boy scooped the turtle back up from the bank and spun the net so that the turtle wound up trapped in a fold on top of the net. The boy then cleaned the turtle in the water that flowed at the top of the canal. Though the water appeared muddy; when the boy brought the net out of the water, the turtle was clean. Its wetness gleaned in the sun and its beautiful greens, yellows and reds radiated as if the turtle were a living pot of gold at he base of a beautiful rainbow.

The tourists yelled at the child, questioning his seemingly magical feat. The boy had no answer for them. He flipped the net so that the neck was open. The huge turtle rested at he bottom of the net, trapped. The boy threw the net over his shoulder. The net's pole bent on the boy's shoulder from the weight of the turtle. The boy rested the net on his shoulder, left the canal and the tourists and made his way for home. The boy thought to himself, "One scoop. That's a personal best, and I even had an audience." The boy also thought that it was a wonderful thing to be really good at something.







Some prints that I have Posted at Zazzle.
















<











Some prints that I have Posted at Deviant Art.





Blue Lady by ~charliemc on deviantART


Gris Gris by ~charliemc on deviantART


Pillywiggins by ~charliemc on deviantART


Moochies by ~charliemc on deviantART












Next Page (has T-shirts, postage stamps, and greeting cards.)